Winter steelheading still fishin' good.
Keeping with my winter steelheading goal to explore new rivers and spots, a friend and I set out on Sunday to do just that.
We talked the night before about where to go, but didn't make a firm decision. So I made sure both my spey and switch rods were ready to roll. Pre-dawn, we checked the river levels and decided to head west.
We arrived at our first spot, hiked down to the river and I followed my buddy through the run. About 30 minutes later, he headed back up towards me after fishing the section and pointed to a spot where he saw a fish roll. Just what I wanted to hear. He also said to be careful because he had lost a fly in the same spot.
I continued working down the run. I cast to the other side of the river where he said he saw the fish, and as my kingfisher blue and chartreuse pick 'yer pocket swung over the rocky ledge, I felt my line go tight. Quickly. This fish grabbed my fly hard.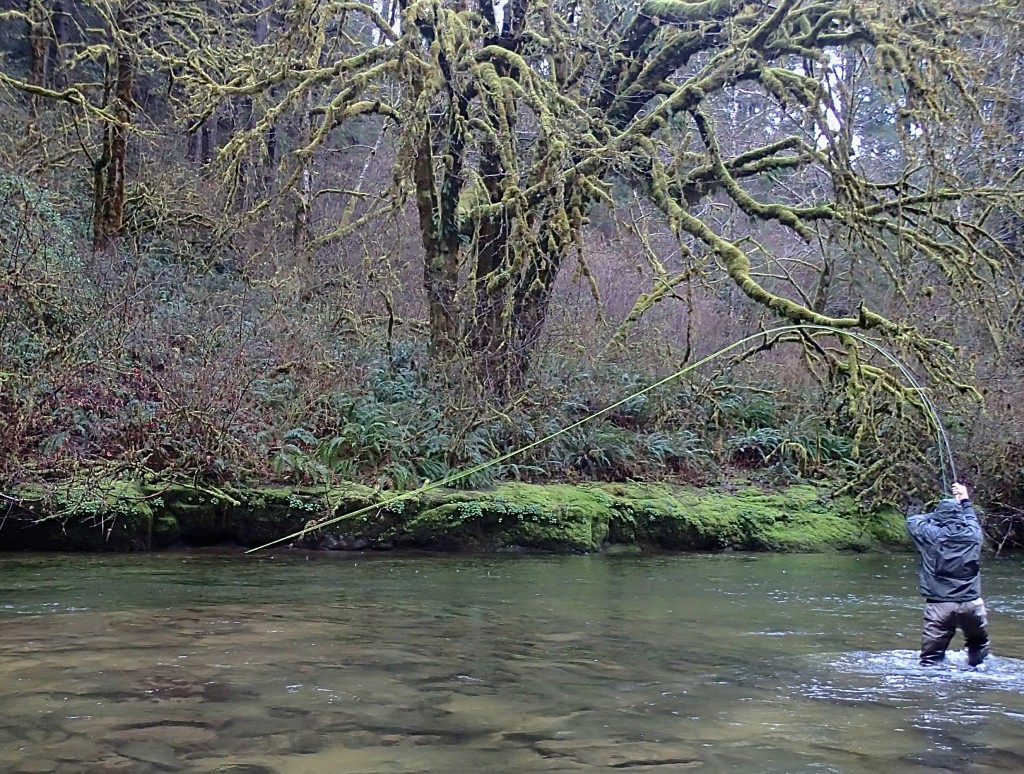 It jumped, battled and thrashed a bit, but nothing crazy like that first fish last Sunday.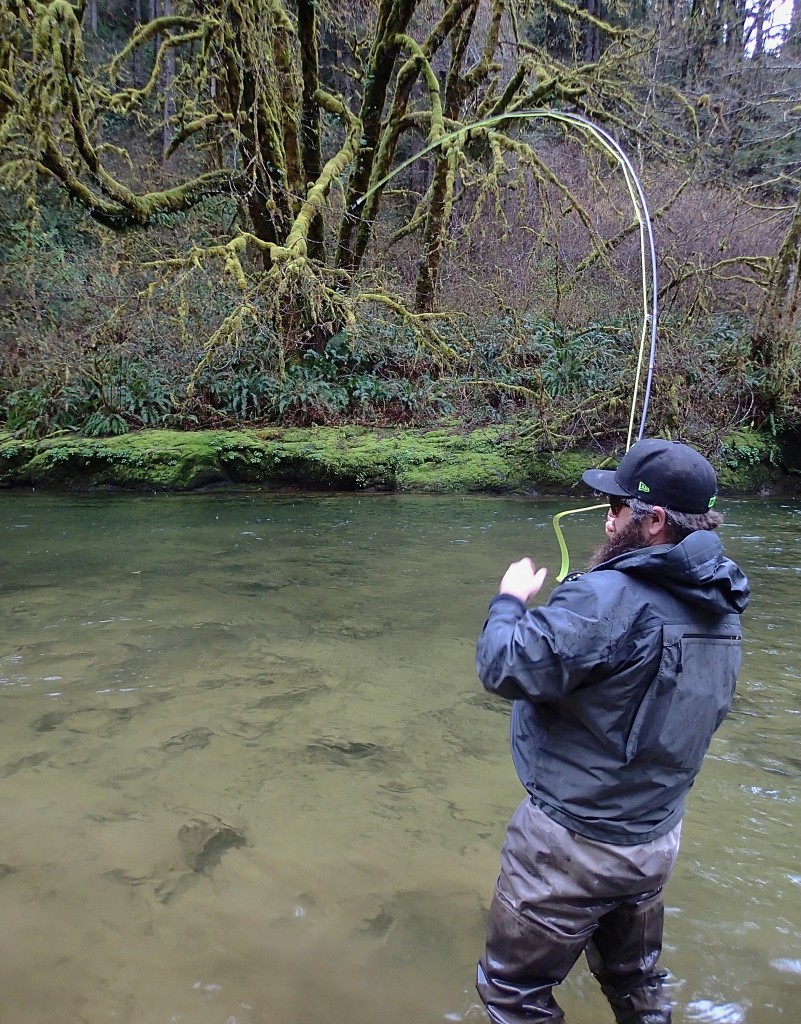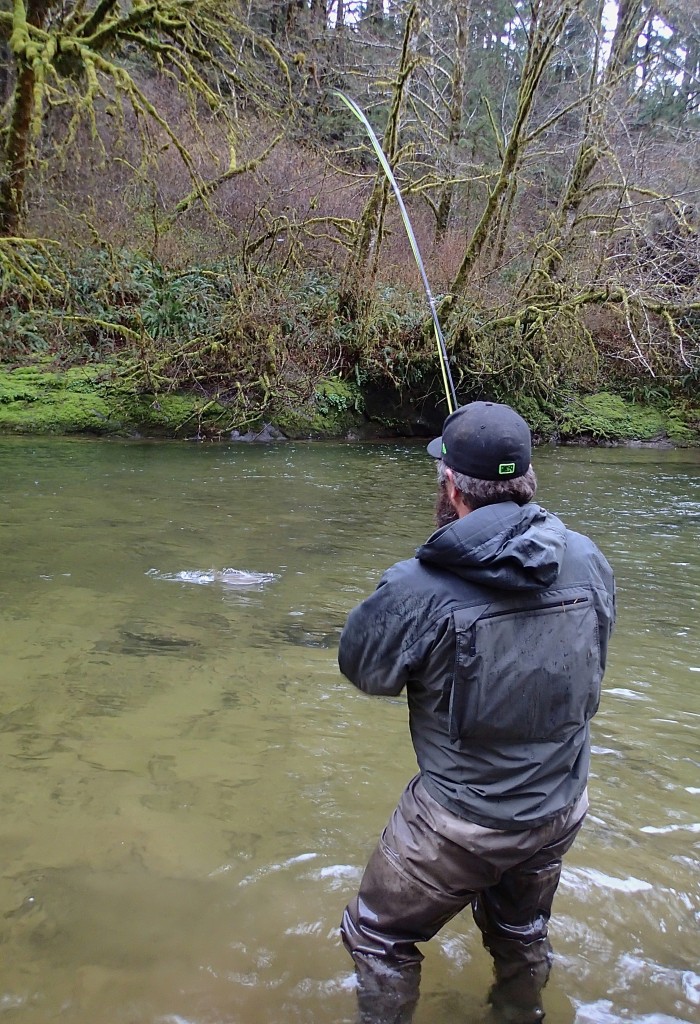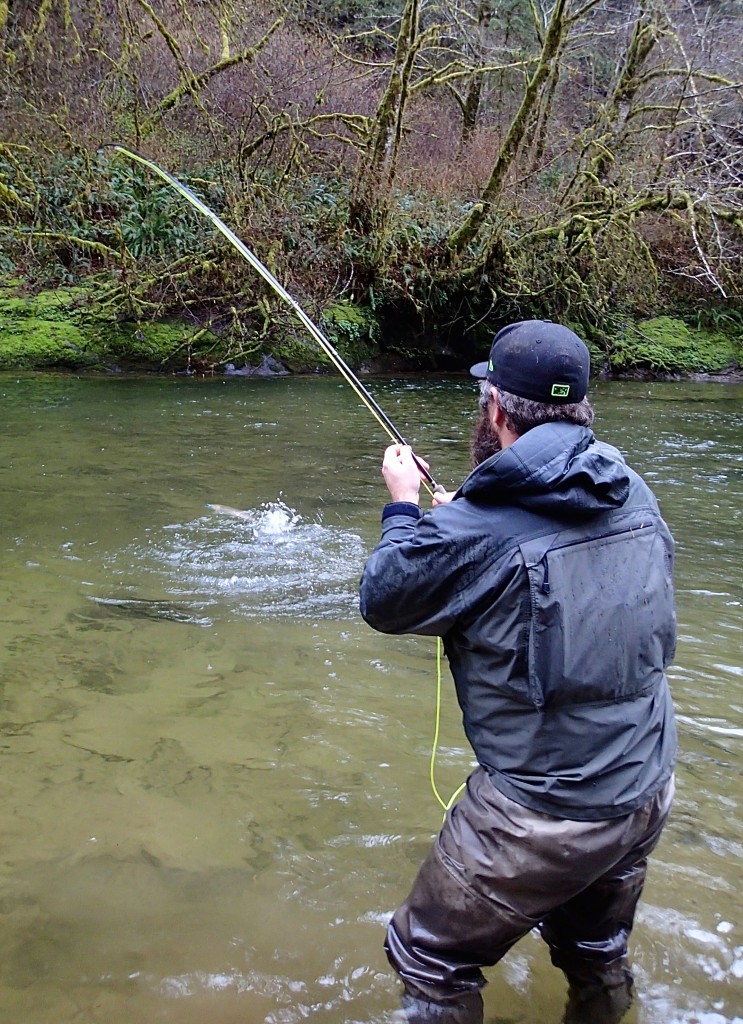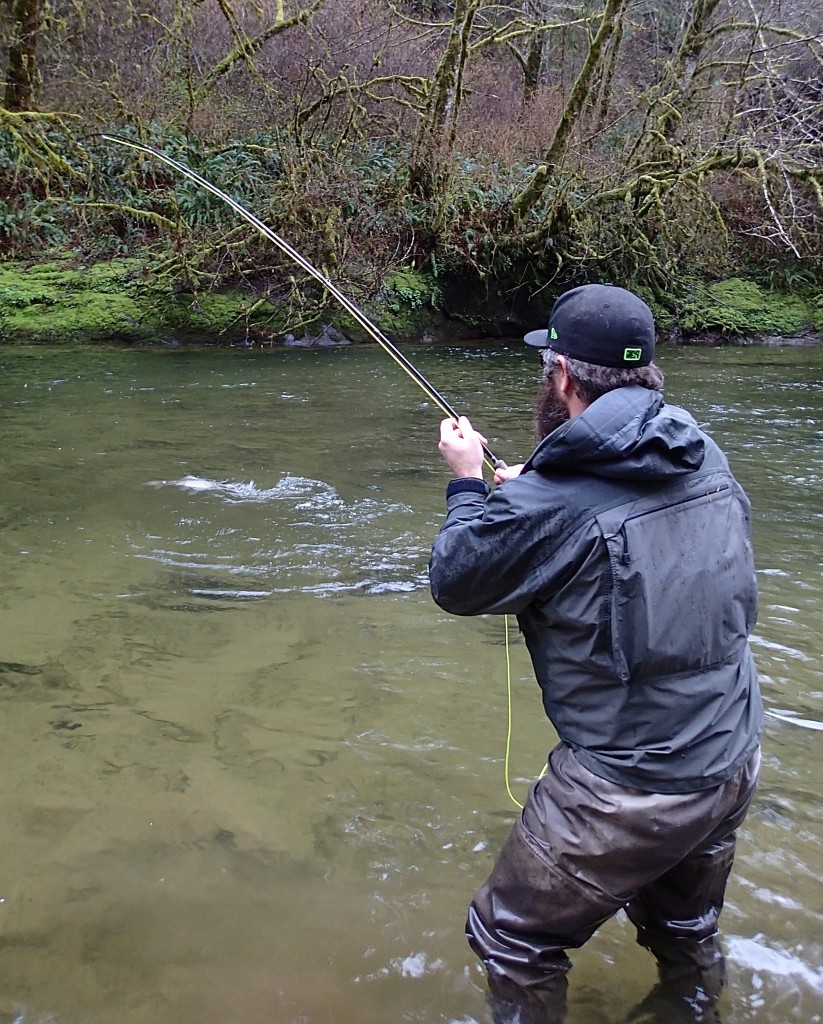 I got the fish up into an eddy and was able to land it pretty quickly. Luckily, my friend fired off a few shots with his camera because before I was able to get the fish unpinned, it freaked out and snapped my 15lb Maxima. Aside from the fact the little guy decided to keep my fly as a keepsake, our brief moment together was still awesome.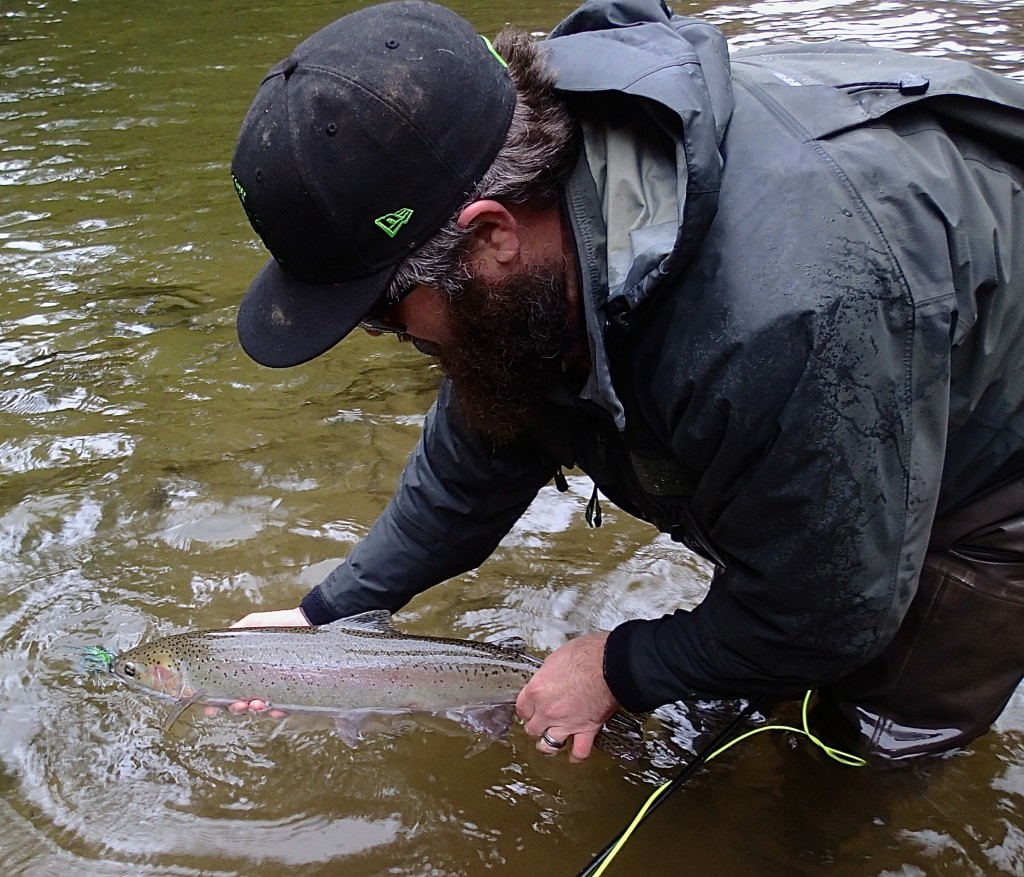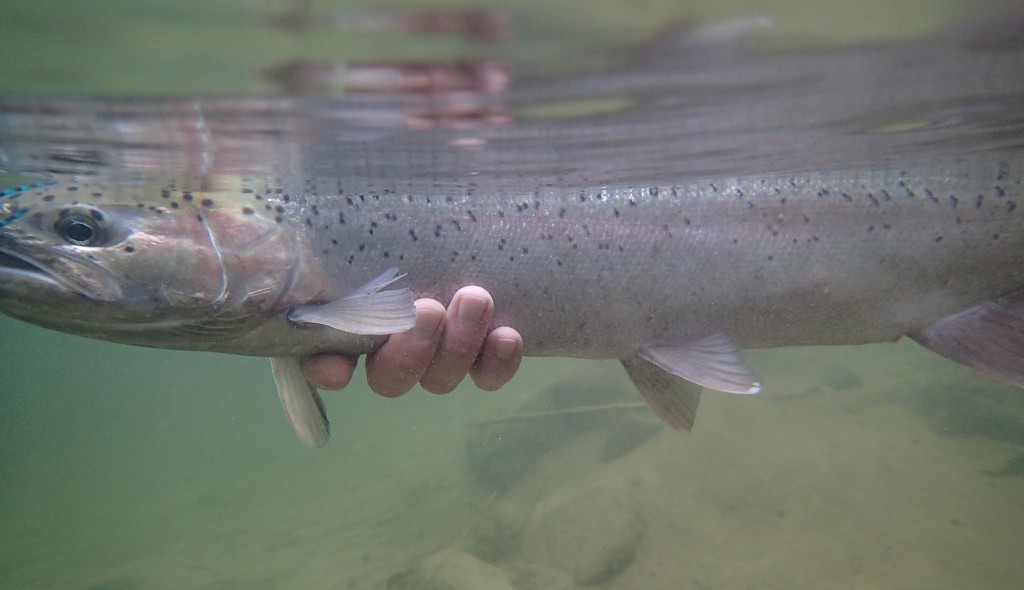 We motored on to a new spot and bushwhacked down to the river. It was a small spot that we could break up into two parts. My buddy fished the top and I fished the tailout. I ended up losing another fly to a rock that felt really fishy 'til it finally stuck for good. So I decided to take the T11 off and replace it with the Rio MOW T8 while I watched my friend work his way down and through the tailout. Neither of us got anything.
We could see around the bend in the river and it looked promising. Glorious, even. So we waded down to it and my buddy went first. About halfway down the run, he snagged on the bottom and broke a fly off. The water was low and he decided it was time to replace the T11 with the T8. Since I had already replaced my tip, he let me go past him while he changed his.
I cast across the river into the sweet-spot as I was working down to the tailout. And then I felt my line go tight. This was a heavier fish. It thrashed a little and took some line, but it didn't want to run through the tail out. I tried to keep it tight as it swam up towards me and as it just got past me, it popped off and was gone. Oh, well. Good enough. I didn't lose another fly though, so that was good.
By this time, it wasn't even 10am and of course I was hoping it was going to be like this for the rest of the day. But it wasn't. We fished as much as the daylight would allow and checked out a lot of new water. No more fish for either of us, but still another great day winter steelheading in the PNW.
Photos Courtesy of J.L.