Home Waters Fly Shop is proud to carry Winston Fly Rods. Light in hand, responsive, and made with boron technology, Winston Rods are, hands down, the best on the market. If you've been thinking about adding a legacy, high-end rod to your quiver, a Winston is always the right choice!
Air 2: Fast Action Fresh Water ($1,195)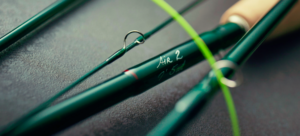 This flagship series covers your 3wt. thru 6wt needs and has earned rave reviews from shop owners, guides, and anglers. Utilizing boron technology, AIR 2 rods make beautiful, accurate casts at long and short distances and have exceptional feel. The 3 and 4wts are superb dry and light nymph rods, while the 5 and 6wts are true all-arounders that can do everything from small dries to double nymphs to streamers. All rods come with our graphite tube and logo rod sock.
Pure: Dry Fly and Delicate Presentation ($975)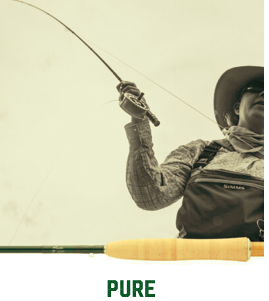 The PURE series (2-5wt) won IFTD's Best of Show for freshwater rods in 2018, and for good reason: The ability of these medium-action rods to present flies in a delicate and accurate manner is unmatched, making them perfect for technical waters like the Henry's Fork, spring creeks and backcountry beaver ponds filled with wary brookies. The 2 and 3wts are perfect for small streams, while the 4 and 5wts are ideal for larger rivers and fish that still require a light touch. All rods come with our graphite tube and logo rod sock.
Air TH: Ultimate Two-Hand Performance ($1,395)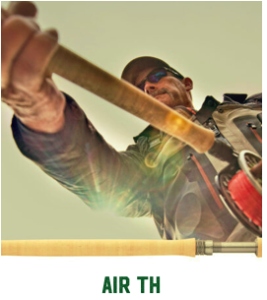 Designed with the help of renowned spey caster Brian Silvey, AIR TH rods were tested on the most challenging steelhead, salmon, and sea-run brown trout fisheries in the world. Powerful, lightweight, and responsive, they are regarded as "the choice" for serious two-handed angling. AIR TH rods are available in variety of weights and lengths to cover all casting styles and the full spectrum of Skagit and Scandi grain windows. All come with our graphite tube and logo rod sock.
Micro Spey: Trout Meet Their Two-Handed Match ($1,095)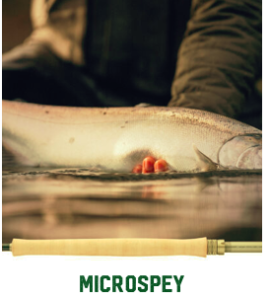 Our 3 and 4wt Microspeys combine the power of a Spey rod with the finesse of a trout rod to add an exciting dimension to the sport. These medium-fast rods excel in a range of situations that cover the requirements of swinging flies for trout. Use the 3wt for soft hackles, poly-leaders, and skating dry flies. The 4wt works great for heavier sink tips, bigger flies, and larger switch applications in stillwater fisheries. All rods come with our graphite tube and logo
rod sock.