Home Waters Fly Shop believes waders, boots, jackets, and bags are essential gear—they're where form and function come together on the river. As anglers ourselves, we take a streamlined approach to gear and what we carry in the shop. We take pride in supplying our customers with equipment that is functional, durable, and versatile.
In order to meet our high shop standards and make sure our customers have gear that will last, we carry the following brands:

Simms makes products that serve a higher purpose. Fishing is fishing, but more importantly, gear that performs at the highest level allows all anglers to embrace the overall fishing experience and all the unique nuances that occur before and after the catch. Simms waders, boots, bags, and jackets are worn by Home Waters guides and regulars alike. With some of the best waders available, we at the shop can't recommend Simms gear enough.

Korkers have long been an industry standard for fly fishing. Born on from wading the slick rocks of the North Umpqua in search of steelhead, within the Korkers product line you'll find innovations like the OmniTrax® Interchangeable Sole System, Boa® Lacing System, and quick-drying hydrophobic materials. No other company brings you adaptable traction footwear this comfortable, well-made or diverse. And you have their word, moving forward, they're gonna keep standing tall on what they do best, so you can stand tall doing yours.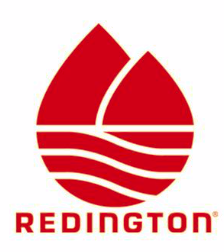 The affordable, durable, and innovative option, Home Waters offers a wide selection of both Redington waders and boots. Whether you're a weekend warrior, seasoned pro, or enterprising trout bum, you can't go wrong with Redington and their price point.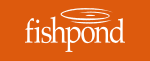 Fishpond is a B rated corporation that has a passion for creating products that stretch the boundaries of traditional product design and set new standards for functionality. Fishpond's passion for protecting the natural resources that define much of our American identity has become equal with their commitment to design innovation. They are a family owned Colorado company with a heartbeat born in the shadows of the majestic Rocky Mountains at the Otter Creek Ranch. At 8200 feet, their vision is clear and the Headwaters that lead to the oceans inspire the creativity and joyful pursuit to craft the most functional fly fishing and outdoor products in the world.
At Umpqua, they're tied to the water. Started back in 1972,  Umpqua began with the idea to provide the highest quality flies from the countries best tyers and bring them to your local fly shop and file these unique patterns into your box. Their early soulful beginnings on the N Umpqua River were built with signature patterns from anglers like Dave Whitlock, Lefty Kreh, Randall Kauffman, Larry Dahlberg, Mike Lawson and others. They continue to drive innovation and carry that same inspiration from their flies – into hook design, pack innovation, fly storage and the tools we use riverside or at our desks.