Home Waters Fly Shop offers year round casting classes with our in-house casting instructor, Will Conable.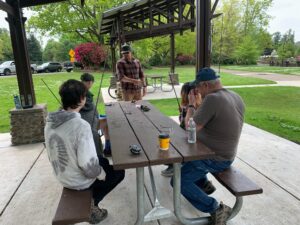 Our casting classes are designed for one, two, or three students. Will covers both single hand, spey, and single hand spey casting techniques. Lessons are designed for both beginning and experienced casters. All gear is provided, and the lessons are usually held at either Alton Baker Park, Armitage Park, or Dexter Park.
One-on-one lessons cost $100 for two hours of instruction. Two student cost is $180 for 2.5 hours of instruction. Three student cost is $220 for 3 hours of instruction. Spey casting lessons are limited to two students for both quality of instruction and space availability. If you have a larger group in mind, contact the shop at 541-342-6691 to discuss details and rates.