On Sunday we decided to do a "later day" float on the McKenzie River. We left the boat ramp around 2:30pm with the intent of fishing until sunset which this time of year, still means a good 6 hours+ float. Got to love those long Oregon days this time of year!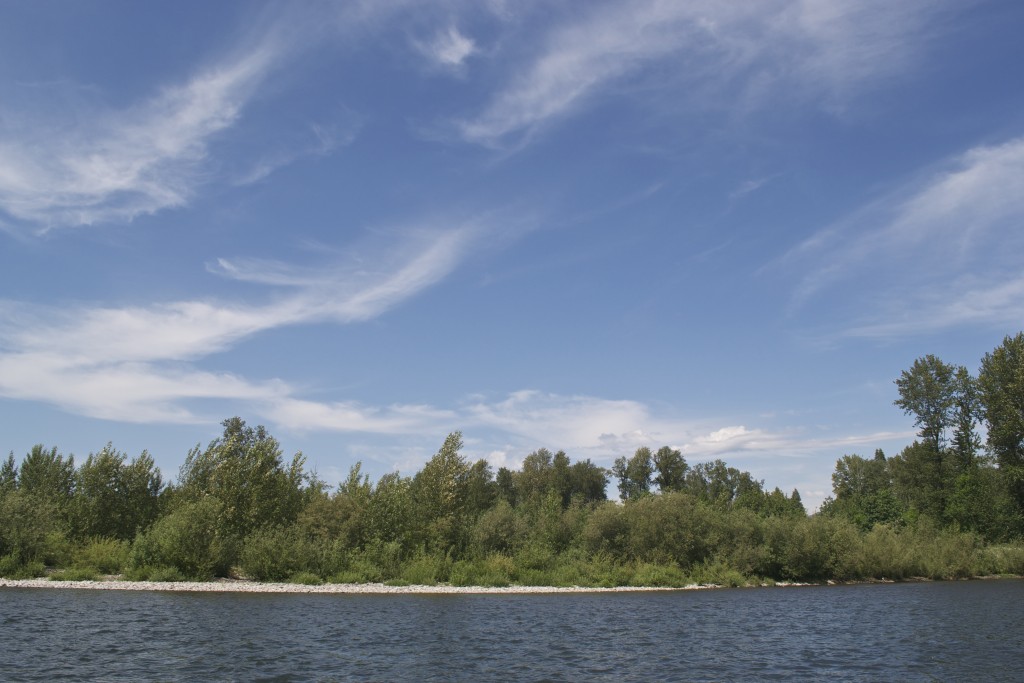 It was a pretty slow day overall, but we did manage to land a few fish. Jay caught a hatchery fish that drifted downriver stripping a Sculpzilla on his switch rod.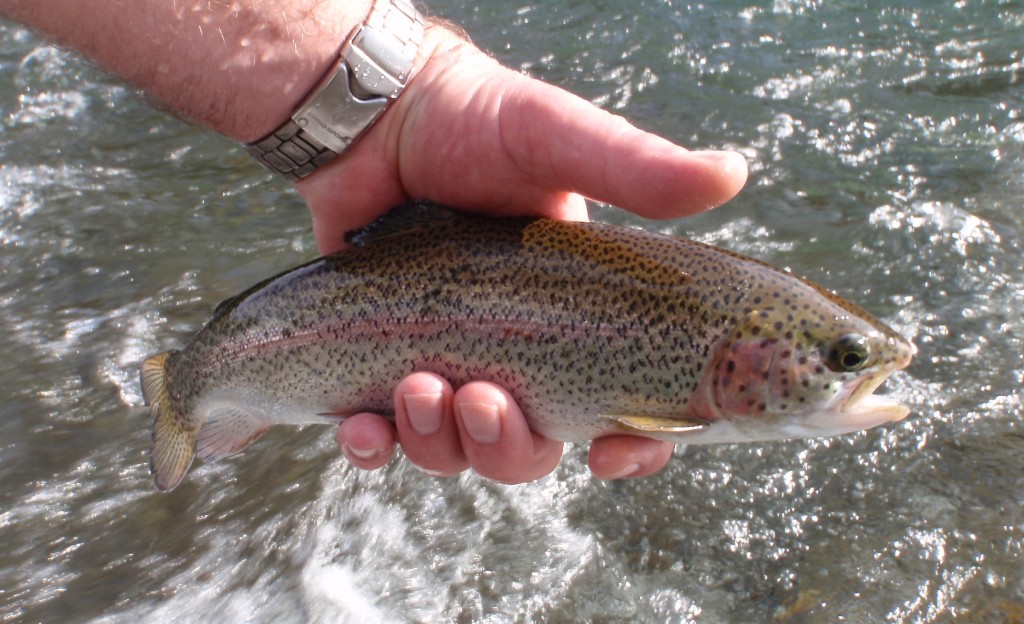 I ended up catching a little cutthroat on a green sparkling fly I picked up at the Camp Sherman Store on the Metolius. I like the sparkly flies.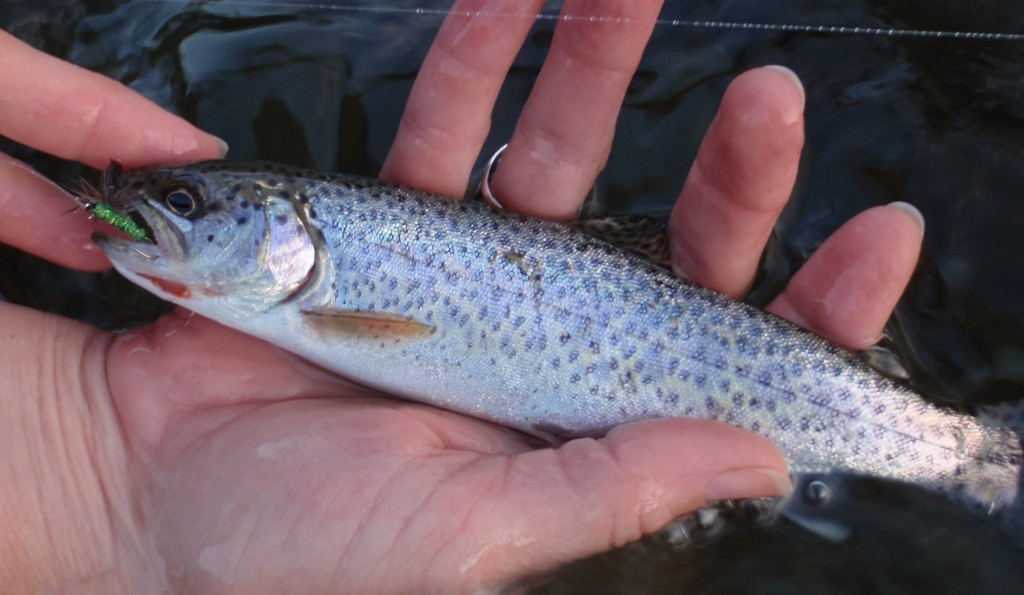 We didn't see many bugs or fish rising and blamed the full moon. But that didn't stop us from fishing.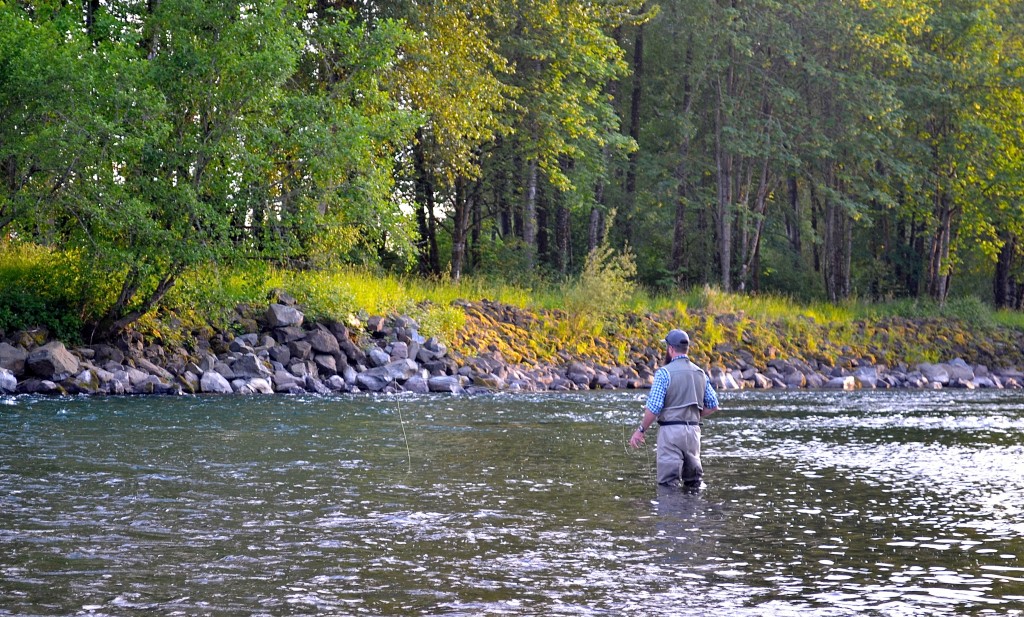 The bugs started to come off as anticipated, but were blown off the river as a storm came in from the west and the river became littered with nature shrapnel. However, we continued to fish through the litter since we did see a few fish rise here and there.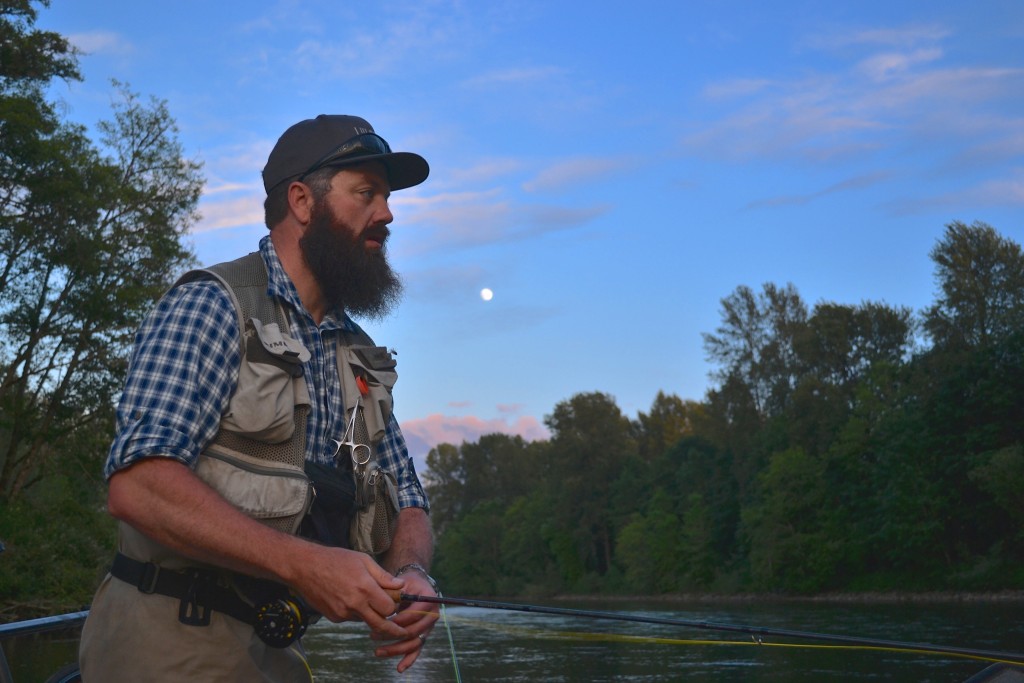 About 20 minutes later we arrived at the boat ramp and it was time to call it day. As we loaded the boat onto the trailer and unloaded our gear, we watched the thunderstorm make a rather grand entrance from the west into the valley. The timing for us couldn't have been any better. Though the fishing was slow for the most part, the day definitely went out with a bang. It ended up being a pretty epic lightening (and thunder) show.