This past weekend we set our sights for the Gold. Gold Lake that is. Neither of us had been, it's fly fishing only, no motors allowed and just up Highway 58. Perfect. We arrived just before 6pm on Saturday, grabbed a great site on the lake, set up camp and enjoyed our traditional pre-made burritos before setting out for a sunset float.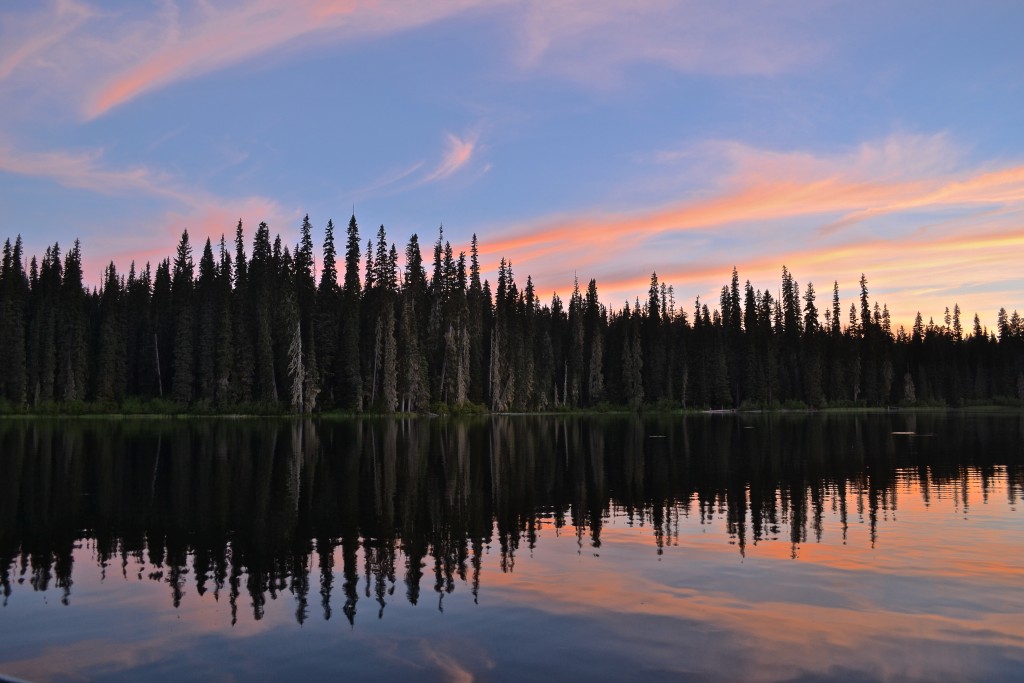 Fish were rising all over that first night. I didn't catch anything, but Jay caught a nice rainbow by stripping a little green and black leech on his 4 weight Echo Switch, fixed up with an Ambush Intermediate line.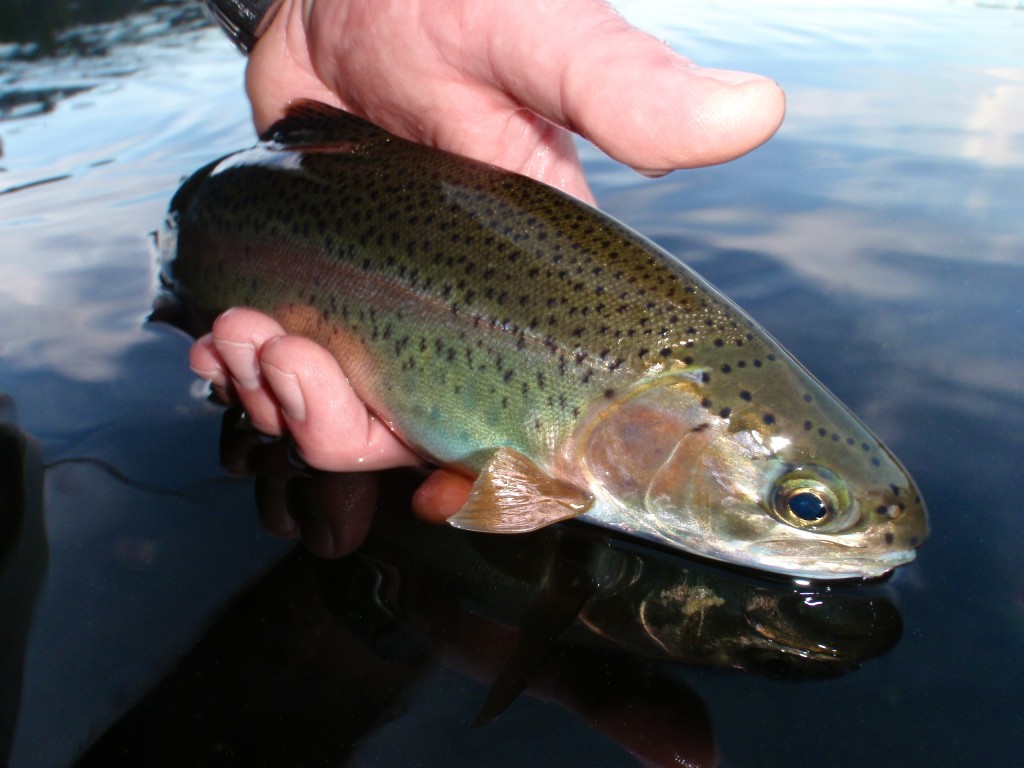 We headed in for the evening to commune with the stars next to the campfire. It was a gorgeous night in the Cascades. The next morning Jay was on the lake before 7am without having had any coffee. I don't know how that's humanly possible. Anyhow, it worked out great for him because he caught a rainbow on an ant and had a few fish check him out. 
A couple hours later I rang him on the walky-talky to pick me up on shore. We headed back out under clear skies and a warm sun. A VERY warm sun. Thank goodness for wide brimmed hats and a nice breeze (although it did make for some challenging casts).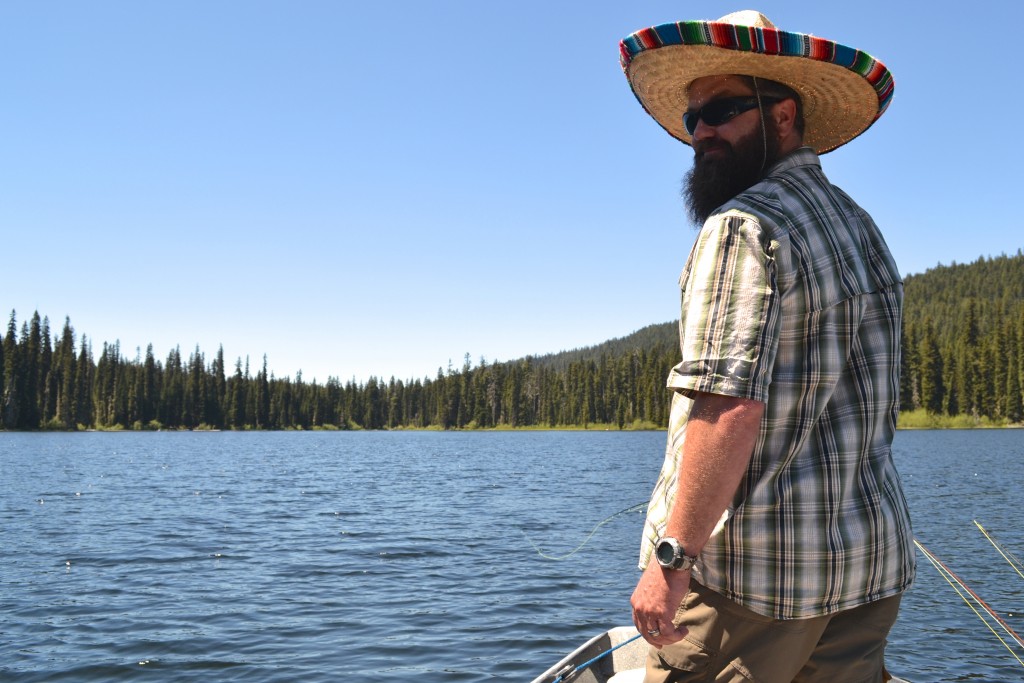 As with the evening before, fish were rising all around us but with so many bugs on the water, it was difficult to tell what exactly they were after. We'd seen a lot of ants so I decided to try a black caddis on my 5 weight Echo Glass. Sure enough, I landed quite possibly the biggest fish of the weekend. That was exciting. Game on!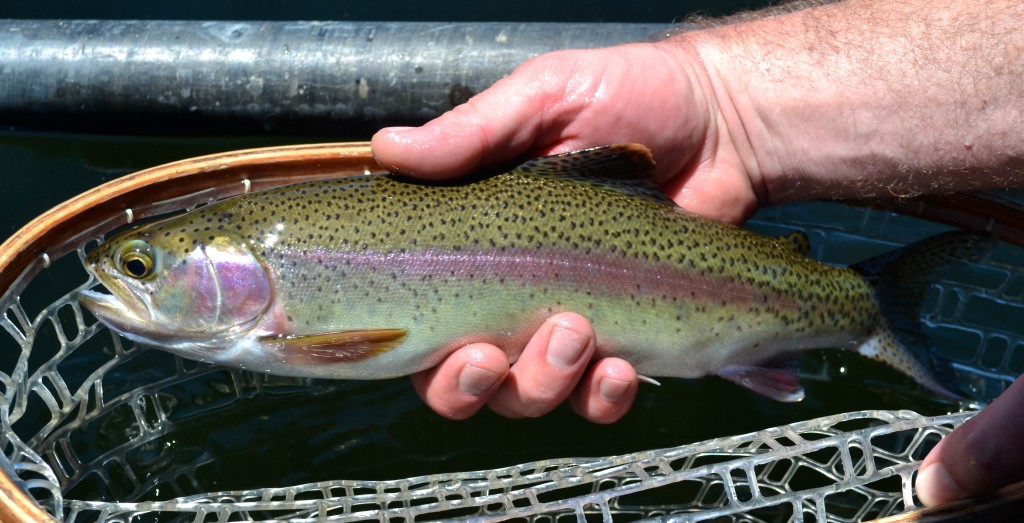 After a few hours fishing and lunch on the lake, we headed in to camp for a break where we played a little gin (Jason won) and enjoyed a couple Tecates. The campground was pretty nice and filled with blooming deer's foot, creeping dogwood, columbine, shooting star, wood violets and of course, poison oak. Lots of poison oak.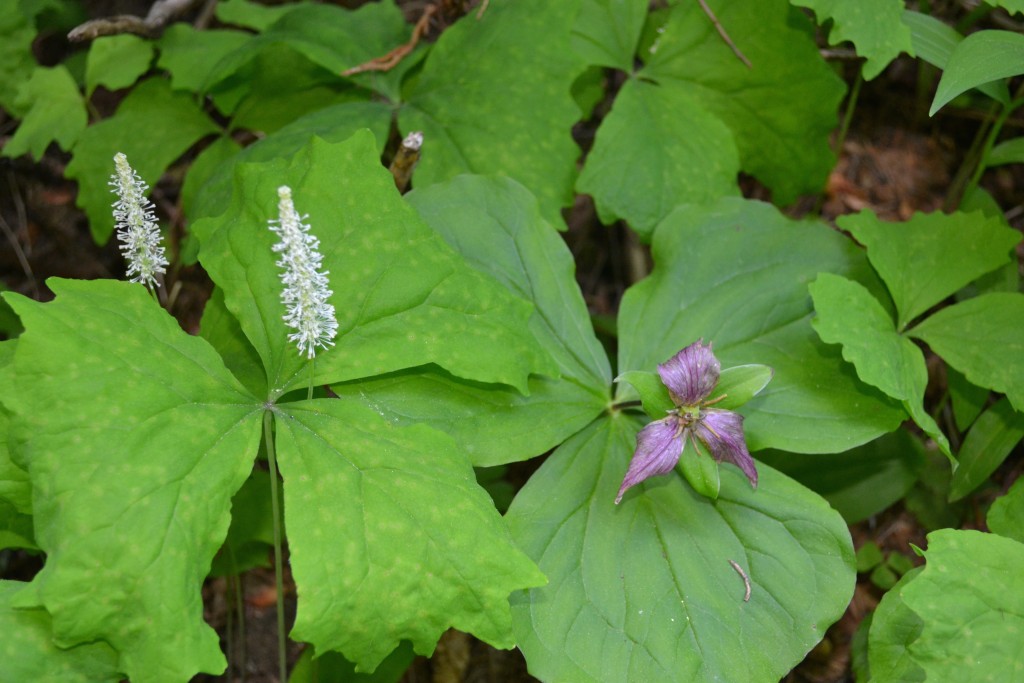 A couple hours later we set out for another sunset float. The fish settled down a bit and the wind picked up, but the gorgeous view of Diamond Peak made up for it.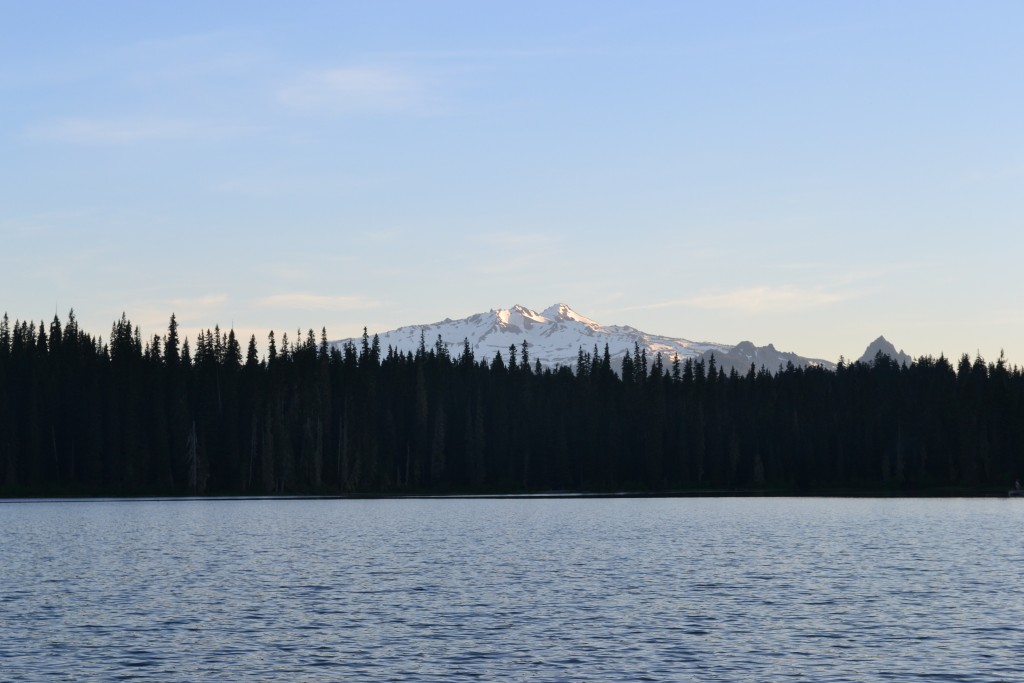 It wasn't too long before the lake turned to glass and the fish started-in again on their taunting us. Jason caught another rainbow, this time on a callibaetis. I too caught another rainbow, but I don't remember what I was using. We were surprised that between the two of us, we'd yet to catch a brook trout which apparently make up a large portion of the lake's fish population.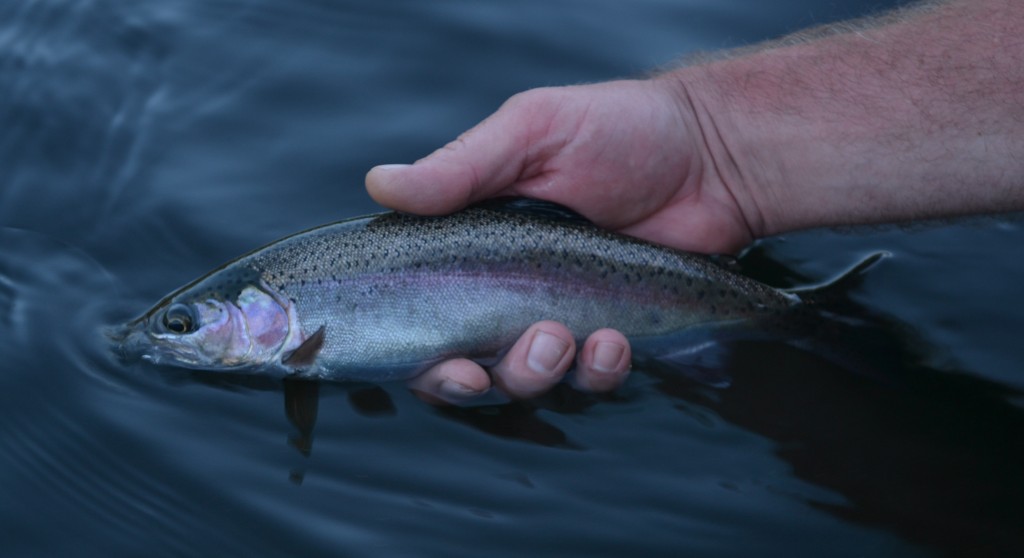 The next morning Jay set out early again while I packed up camp, enjoyed my coffee and snapped some pictures around our site. I spotted a pair of rabbits chasing each other down the trail and then later, a doe and her fawn snacking on shrubs in the vacant campsite next to ours. Throw in a bald eagle, osprey, gray jays, Stellar's jays (including the brat that ate one of our sandwich rolls), and a whole lot of other birds, and you have the makings for a great wildlife viewing weekend.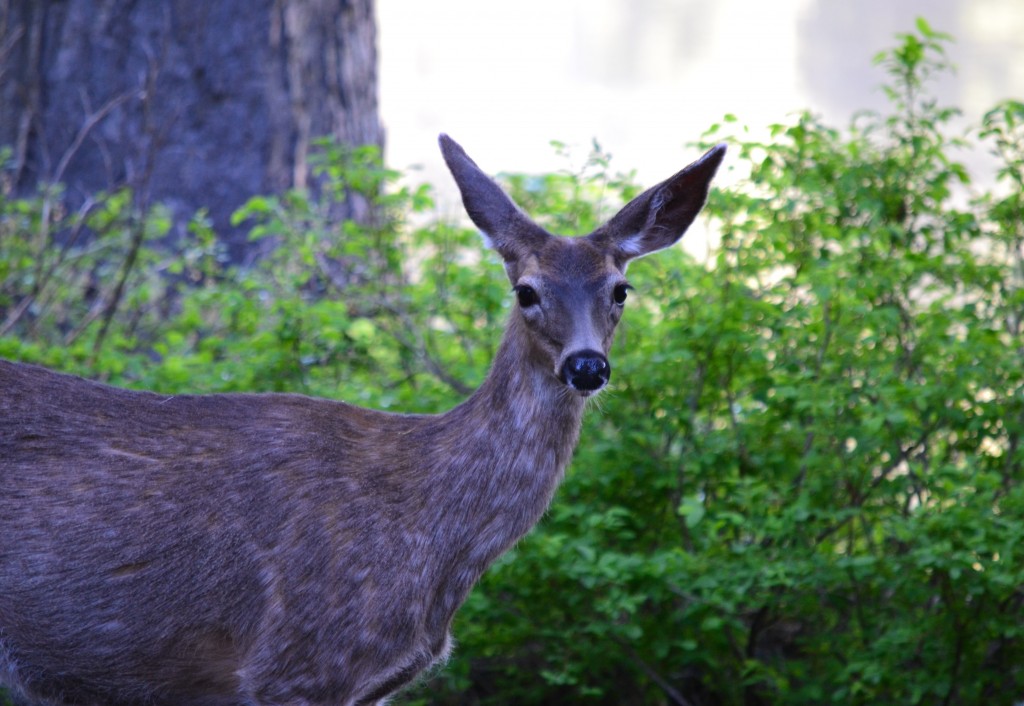 Another call to Jay via the walky talky and I was back in the boat for the last float of our trip on Gold Lake. Again, it was warm and sunny and fish were rising all around us. I swear there's nothing more annoying than seeing fish left and right only to not have them take your fly. Or should I say, flies. But I'm working on my fishing zen.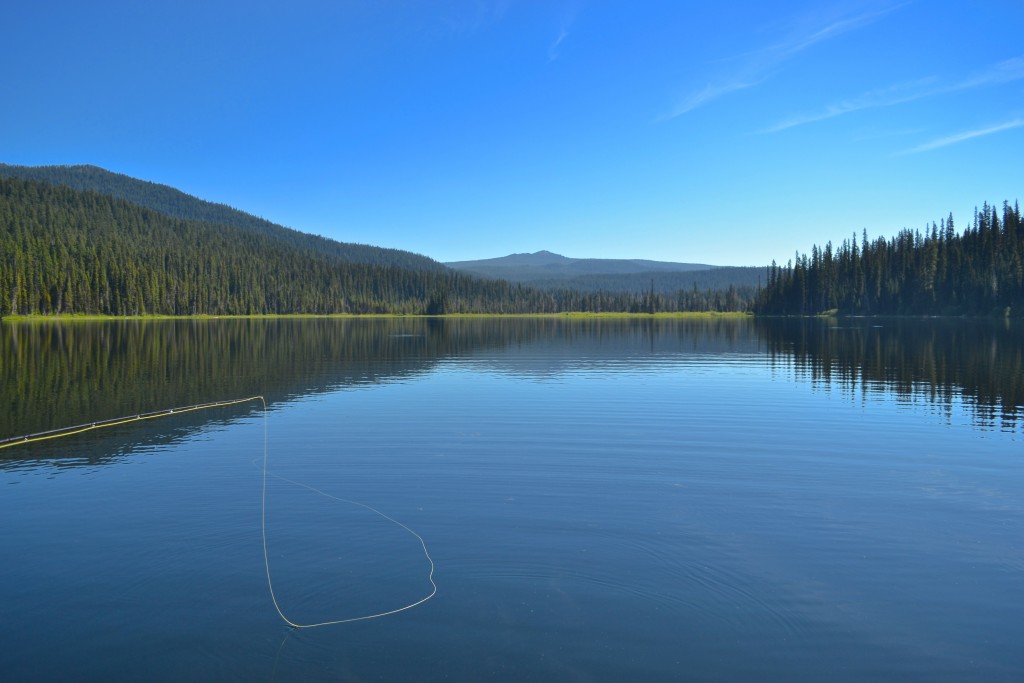 Jay caught another rainbow. I missed and lost a fish.  FINALLY, I caught a pretty little brookie (again, on the black caddis) on our way back to the boat launch. It was a nice way to close out the day.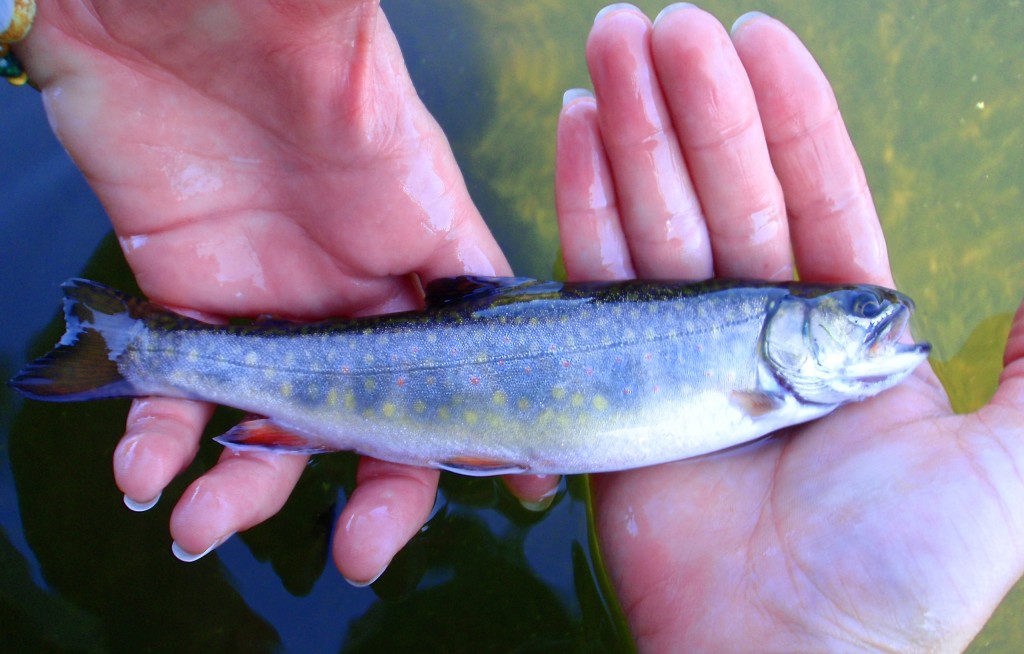 Overall, it was another wonderful weekend of fishing on the books. Beautiful lake, gorgeous weather, a fully charged camera battery, fun fishing and of course, great company. I'd say we both came away with a little Gold.